About Us
Our company was established in 2006. The owner family has more than 20 years experience in the tea packing and tea processing as well in the tea trade.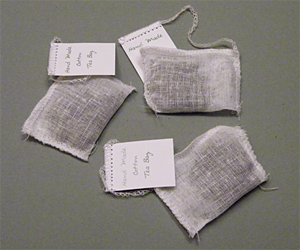 The company Teegesellschaft Nord mbH Co & KG stands for high-class quality and leading competence in tea packing. We work on (cut and mix tea) and pack tea of different grades at two locations. Primarily we are suppliers for companies which need tea in packed form.
Our competitive advantage is the fact that we can produce relatively low numbers of pieces as own labels. Thus we are an ideal partner for companies which need special tea packaging dependent on their customer's demands such as advertising agencies. Regarding the type of packaging it's possible for us to be very flexible so that we can meet the needs of our customers like
no other company in this sector.
Quality awareness, competence and customer proximity associated with the ability to react quickly to customer demands and provide best service solutions are our strengths. For many years these skills have contributed to increase the success of our company.
Our two production facilities serve national and international customers (Northern and Western Europe, Russia, Australia) in the tea and food industry, which mostly have shown their trust in our products and service over the years.
Have a look at our packing possibilities and ask us in which quantity we can produce for you.